Megan Jean & the KFB Return to Fredericksburg to Take the Stage at A. Smith Bowman Distillery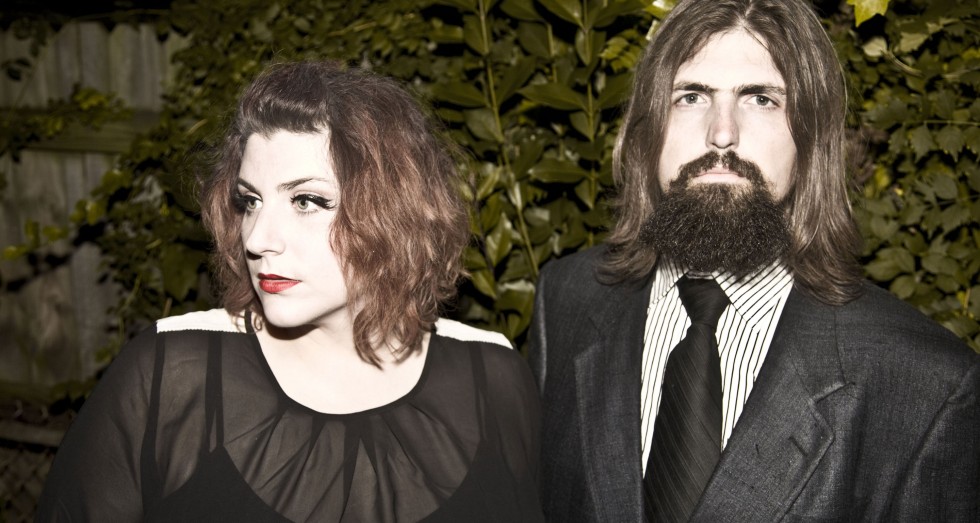 Press Release
FOR IMMEDIATE RELEASE
08.10.14
FREDERICKSBURG, VIRGINIA —Lockness Productions is delighted to bring Megan Jean & the KFB back to the 'Burg to perform in the Music & Spirits Concert Series at A. Smith Bowman Distillery at 7:30 p.m., Saturday, August 16. This show marks the fifth in the Music & Spirits concert series.
The band consists of singer/guitarist/percussionist Megan Jean and her bandmate/husband, bassist/banjo player Byrne Klay. Classifying their style isn't easy, because they call on diverse influences and unusual instrumentation. Megan Jean & the KFB is known for inventive percussion; electrified banjo; and dark, sultry, and powerful vocals. Their highly rhythmic and often theatrical performances have earned Megan Jean and the KFB a dedicated following all over the East Coast.
Calling the road home on a never-ending tour, this transient married duo has taken their nomadic musical lifestyle and transformed it into a kind of Voodoo that unites scenes, fans, and music. This is a band that lives to perform, and is fueled by sheer guts and know how. "We are still on our never-ending tour," said Megan Jean. "And we have no plans on slowing down. Things are going very well. At this point, 16 hours in the car just feels like another day at the office."
This musical duo was recently featured on PBS performing their original composition "These Bones" as part of the music documentary series "Music Voyager." In July 2012 they won the Under The Radar Competition at FloydFest in Floyd, Va., which earned them a spot on the main stage in 2013.
Drawing heavily on Old Time music, opening act, Amythyst Kiah is a Southern Roots/Alt-Country blues musician with a powerful singing voice who has found a way to fuse traditional roots music with a contemporary style that transforms traditional songs into soulful, original music.
There won't be anything routine about the performance when Megan Jean and the KFB and Amythyst Kiah take the stage at the A. Smith Bowman Distillery on August 16.
When? August 16, 7:30-10:00 p.m., doors open at 5:00 p.m.
Where? A. Smith Bowman Distillery, 1 Bowman Drive, Fredericksburg, VA 22408
Cost? $18 online at musicandspirits.com, $20 at the door
Questions? email info@musicandspirits.com
Lockness Productions (www.LNSPI.com)/Music & Spirits Concert Series
We are a non-profit group in Fredericksburg, VA, holding a concert series at the A. Smith Bowman Distillery. We define, develop, and produce music events to support the awareness, appreciation, and preservation of American genres, including, Americana, bluegrass, blues, country, folk, jazz, and old time music. We also offer workshops with visiting artists and scholarships to those workshops. Our mission is to present unique performances and classes that benefit our community, local and national artists.